Bethlehem campus celebrates its 10th anniversary
Triangle Tech is celebrating the 10 year anniversary of its school in Bethlehem, PA!  On September 24, 2015, the Bethlehem school welcomed Marta Gabriel, Regional Manager for US Senator Pat Toomey, and Kurt Derr, Legislative Assistant for PA Senator Lisa Boscola to participate in commemorating this achievement.
Ms. Gabriel and Mr. Derr both took the time to tour the school and meet with staff and faculty, as well as students.  Triangle Tech was presented with a Certificate of Special Recognition from the US Senate by Ms. Gabriel and a Proclamation from the PA Senate commemorating the 10 year anniversary by Mr. Derr.
Triangle Tech would like to extend our gratitude to Senator Toomey and Senator Boscola for their continued support of our students, our schools and our programs.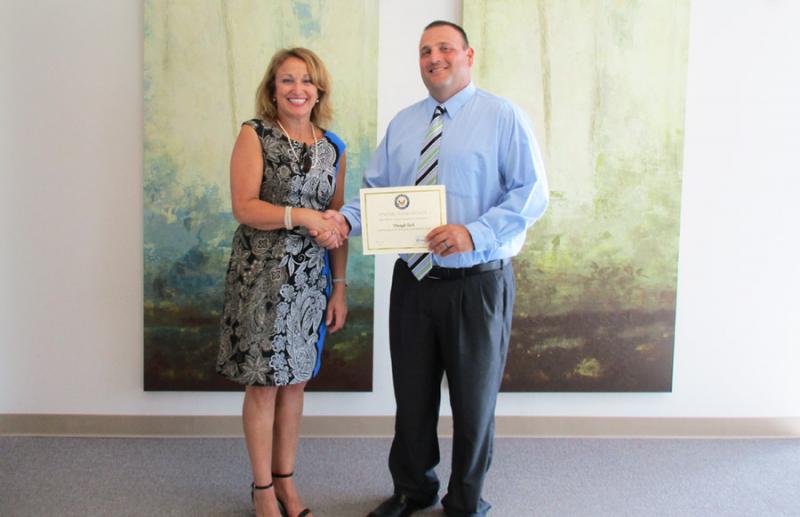 Marta Gabriel, Regional Manager and Michael Biechy, School Director, Triangle Tech-Bethlehem, PA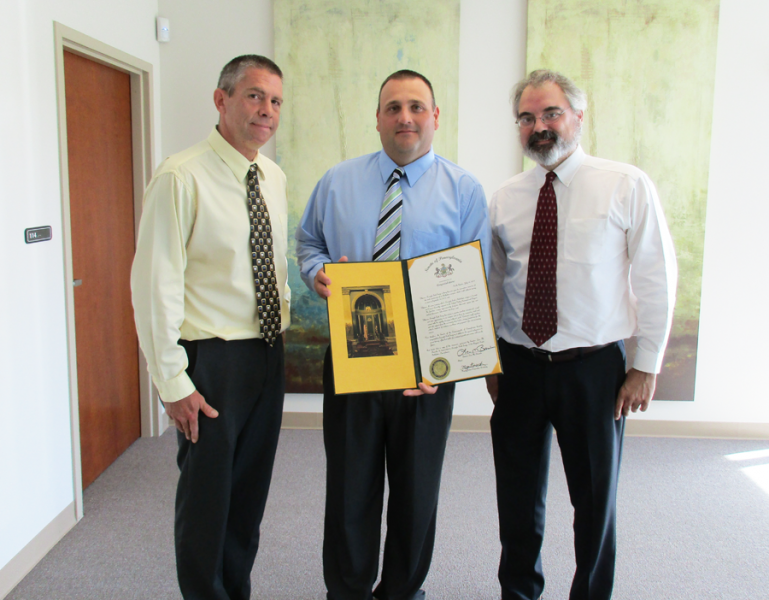 (From right to left) Joseph Brady, Assistant Director-Triangle Tech, Bethlehem, PA; Michael Biechy, School Director- Triangle Tech, Bethlehem, PA and Kurt Derr, Legislative Assistant for PA Senator Lisa Boscola