Industrial & Structural Welding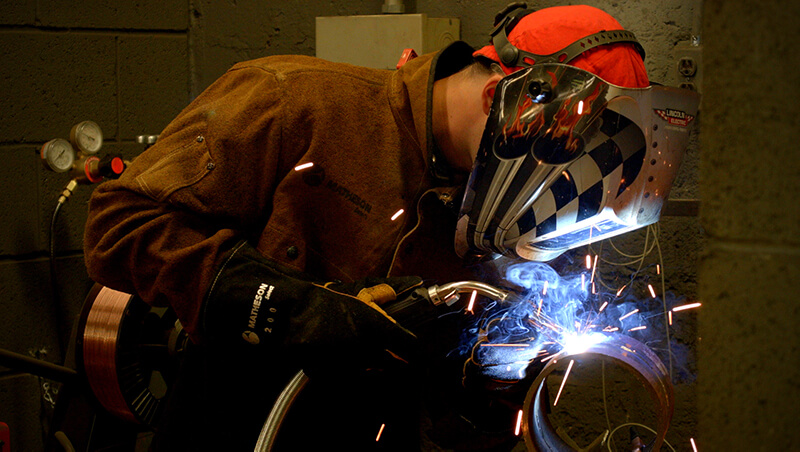 Triangle Tech's Industrial & Structural Welding program is designed to train students to become highly-skilled welders. In our welding courses, students learn to weld all types of metals, using modern, sophisticated techniques, along with related skills like reading drawings, shop detailing and layout. By obtaining these critical skills, our graduates can become highly-sought professionals.
Employment opportunities for Welders:
Triangle Tech graduates are prepared for entry–level employment as welding technicians in light or heavy welding as well as other related trades. Students will complete the A.W.S. Code certification exam for plate and structural welds.
Curriculum Highlights:
Arc welding processes
AWS welding codes
Blueprint reading
MIG welding
Structural steel weld certification
Structural steel layout
Fuel gas processes
Metallurgy
TIG welding
Metal surfacing
Steel fabrication
Locations where this program is offered: