2014 LDRSHIP Award winners
The Imagine America Foundation established the LDRSHIP Award in 2004 to recognize and honor exceptional career college students who have honorably served their country in the military and decided to further their education. The LDRSHIP Award offers cash grants toward college tuition to active duty, reservist, honorably discharged or retired U.S. military veterans attending a participating Imagine America institution.
Triangle Tech is proud to announce the 2014 LDRSHIP Award winners:
Garrett Pardee, U.S. Army
Triangle Tech - DuBois, PA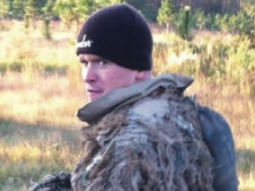 I am currently attending Triangle Tech in Dubois, Pennsylvania, for maintenance electricity and construction technologies. I'm an ambitious and motivated 25-year-old looking to start my own business after I graduate from Triangle Tech. Since starting school on June 24, 2013, I have greatly expanded my knowledge of the electrical field. Everything from the basics of residential electrical work to the complexities of PLCs (programmable logic controllers). Through the semesters, I have taken classes such as motor controls, industrial power supply, AC/DC motors and many more. At this facility, the faculty members are extremely knowledgeable and willing to go any length to help out their students. The electrical instructors have all at one time worked in the electrical field. Through their knowledge they are able to help us immensely in the hands-on portions of the classes.
"I trained my team to do their jobs to the best of their abilities – each other's jobs and my own job, in case something happened to me."
I joined the military on February 26, 2009, to be infantry and to become an Army Ranger. Shortly after I graduated from my basic training, I received orders that I would be stationed in Fort Stewart, Georgia, home of the 3rd Infantry Division (ID). Within two months of arriving at my unit, we got orders to be deployed to Iraq near Tikrit. Due to my outstanding physical conditioning and my outstanding comprehension of weapon platforms, I was moved to a light air assault platoon within the 3rd ID. Once deployed to Iraq, our platoon was a helicopter light air assault unit tasked with quick reaction force and personnel recovery out of command operating base Spiker. After my first 12-month deployment to Iraq, I came back to Fort Stewart, Georgia, where I got the opportunity to try out for 1-64 Armor Battalion's sniper section. After a one-week-long, grueling tryout process, I was chosen to join the sniper section as the primary shooter within the sniper team.
Once in the sniper section, I learned that I had a knack for critical thinking under stress and a vast knowledge of ballistic data that would be extremely useful in Afghanistan. After 10 months in the sniper section, I proved my knowledge of my profession and my leadership capabilities and was given my own hand-picked sniper section of three soldiers and myself as the team leader. Shortly after acquiring my own sniper team, the opportunity came up for me to go to Ranger school with two other highly trained friends also in the sniper section. I successfully completed preRanger and graduated two weeks after it began. Through the first week of Ranger school, I was always finishing every challenging test that the course could throw at me: land navigation, physical training, lack of food and sleep, and many other hardships. Regrettably, I was unable to finish Ranger school due to injury.
Brian Fabiano, U.S. Navy
Triangle Tech - DuBois, PA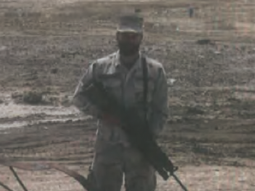 I am attending Triangle Tech in the Maintenance Electricity and Construction Technology program. I am currently in my third term at this institution. As a student, I have been learning about the process of how electricity works and the wiring methods used to complete an electrical job. The instructors are very knowledgeable and use examples as teaching aids. During the various courses that I have taken, the school has given labs that are hands-on. These activities ranged from working with transformers to working with programmable logic controllers. I feel that the training that I have received from Triangle Tech will help me in my future career.
"Even though I am out of the military now, the Navy core values of honor, courage and commitment still hold true in my life."
I proudly served my country in the United States Navy Seabees. The Seabees are specialized battalions designed to build and fight. As a Navy Seabee, I was a construction mechanic. The construction mechanic's schooling is a 13-week program that covers everything from engines to electrical systems on vehicles. During my time in the Navy, I served a tour in Iraq in 2009. During my deployment, I worked on construction vehicles ranging from small generators to bulldozers and excavators. I had the opportunity to be part of a team to complete rapid runway repair. This entailed going onto a live runway between airplanes and helicopters taking off. Throughout my deployment, I was involved in the building of a tactical operations center and the building of a new mechanic shop after we relocated to a new base. After my deployment, I went to the reserves, where I would advance myself to a petty officer second class (E-5). During the drill weekends, my unit and I would go and do road cleanup and helped a local youth campsite fix buildings and landscaping. I spent six years of my life in the Navy, and I am proud to have served. Even though I am out of the military now, the Navy core values of honor, courage and commitment still hold true in my life.
Matthew Bizarre, U.S. Marine
Triangle Tech - Bethlehem, PA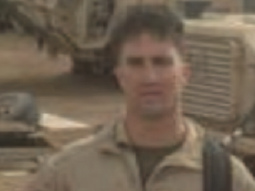 I'm currently only in my second semester, but so far I absolutely enjoy it. Being able to learn something I'm truly passionate about makes going to school every day very easy. Though it is a lot more relaxed than what I'm used to, I believe I adapted very well. Not only have I maintained a 4.0 GPA, but I've also been able to help every fellow student in my class. Whether I'm helping them prepare for a test, a graded lab or even personal issues outside of school, all my classmates know I am always willing to help. The hands-on learning and the fact that we actually build a house from the foundation up really excites me, because seeing a finished product makes all the work worth it.
I enlisted as a combat engineer in the Marine Corps as soon as I graduated high school. I had one tour in Afghanistan full of patrolling in vehicles and on foot through some of the most kinetic areas of the country. On foot patrols I was the lead mine sweeper, while on vehicle-mounted patrols I was the rear machine gunner. Besides combat patrols, my deployment dealt with a lot of base construction. My platoon built patrol bases for the Georgian Army, local Afghan forces and Marine Special Forces. While back in the states, I focused on training junior Marines in areas such as mine-sweeping techniques, machine gunnery and combat patrol formations.