Triangle Tech announces 2015 Imagine America Foundation Promise winners
Triangle Tech is proud to announce the 2015 Imagine America Foundation Promise award winners:
Andrew Burk, Pittsburgh campus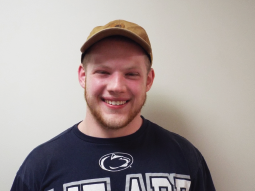 The high school scholarship has helped my financial situation greatly. With receiving the one thousand dollars, the loan I had to take out was also cut that amount. I had worked hard in high school to help pay for this education. I washed dishes almost every day at minimum wage, which left me almost no free time. I see this one thousand dollars as an uncountable number of work hours for free. This Promise scholarship will help me even more now. When I started at Triangle Tech I got a job at Home Depot as freight associate. I do all the heavy lifting and moving of packages. I wake up at 6:00 AM to come to school, get home at 3:00 PM, go to the gym until 5:00PM, and then work from 6:00PM-12:00PM. After doing this Monday through Friday every week, sleeping for four or five hours a night, it sometimes can seem like money can never come fast enough. This scholarship would help me greatly. It may help me to work less hours and to have more free time to enjoy some of my hobbies.
Promise Student Experience Statement
I chose to attend Triangle Tech because throughout my entire life I have enjoyed anything and everything hands on. I had been looking at four year degrees at many other schools for subjects like music performance and music theory, but nothing seemed right. Learning about what I would have to do to achieve the education, what my career would consist of, and what type of salary I would earn turned me away from a four year degree. I was lost at this point, and researched so many other things that I could major in. At the time, I was building guitars. It is one of my favorite hobbies because all the work you do is done with your hands. Then one of my uncles called me and asked I was interested in picking up some small jobs like drywall and installing windows. This is when I realized that carpentry would be the right choice for me. My family and I moved to Pittsburgh this last summer, and I had heard that Triangle Tech would be the place to go for a carpentry degree. After lots of research I learned about the individual attention we get in the small classes, which is the main reason I chose to attend Triangle Tech. My favorite thing about attending school here is the relationship between lab and classroom time. We get a good classroom education, and what we learn in class can be directly applied to what we work on in lab. Though spending time in lab is obviously the most fun, I think it is equally as important to learn before you apply something to your actual work.
Brett Parrish, Pittsburgh campus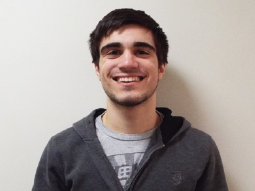 The money I have won and received is great because that helps me with my student loans after I graduate. Going to school isn't cheap today in our economy. Any money that I receive is very beneficial to my long being. I plan to put the money away. When I need to start making payments that is when I will use the money. The money will just go strictly to loans not materialistic things that I don't need at the moment in my life. This will help me pay off my debt even faster. My loans are my number one priority so the faster I get those paid off the happier I will be.
Promise Student Experience Statement
I had never heard of trade schools till my senior year of high school when my brother told me about them. I was quite interested in what he had to say and I decided to look up schools around my area. I came across Triangle Tech, saw the reviews, saw what they had offered, and I wanted to pursue my education there. I chose to go into the electrical program because some of my family members are electricians and it seemed like the most challenging course. I enjoy a great challenge. I may add that it has been a great challenge for me and I have enjoyed every minute of it. Triangle tech has a great curriculum and there is a good bit of hands on training that I have to come to really enjoy. The fact that the staff and directors work to get you a great job after you graduate is very comfort- ing and relieving. A good bit of Americans today, don't know if they will ever find a good paying job, or find a job for that matter
Tyler Chambers, DuBois campus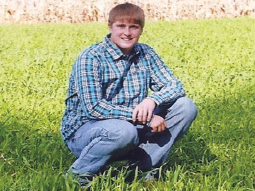 I am applying for this scholarship to help with the cost of continuing education. The cost of earning a degree can be very expensive but is a very crucial step in having a successful career. Receiving the high school scholarship from the Imagine America Foundation helped me pay for some of my initial tuition and required tools that I needed for my program. I am very thankful for the help I received. To become a certified welder it takes a lot of dedication and hard work. The welding curriculum is very demanding but also very fulfilling. I have learned so much already from all of my classes and instructors, and I look forward to gaining much more knowledge throughout the second half of my training. Receiving the Promise Scholarship would help me reach my goal of finishing my education at Triangle-Tech and earning my degree in welding. Being awarded this scholarship would also help me to eliminate some of the financial burdens I will have from student loans. Thank you for your consideration. I know that receiving this scholarship would help me greatly.
Promise Student Experience Statement
Working with metal has always interested me. I grew up watching my dad weld and use torches as a mechanic. Throughout my teenage years I taught myself how to weld and really enjoyed it. When it was time to select my life time career I began looking into schools that had a welding program. I took a specific interest in Triangle Tech in DuBois. I liked that I would be able to commute daily to Triangle Tech since I wanted to be close to home so I could continue to help on my grandfather's farm. Another reason why I chose to receive my welding education at Triangle Tech is that I was happy with their student to teacher ratio, and their program is highly respected by the local welding employers. This gave me confidence that I would receive the best education possible. To ensure that I was choosing the right major and the right school to continue my education I shadowed a welding student for a day and really liked what I saw. I have completed half of my welding education and my favorite thing about Triangle Tech is that the teachers are completely dedicated to helping every student in any way possible. If I find myself struggling with a project my teachers are always willing to help and show me the best techniques to complete my assignment.
Thomas Renwick, DuBois campus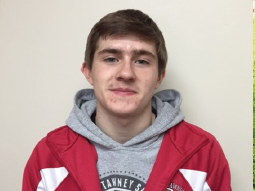 The Image America Scholarship I received when I graduated from High School has been very helpful to ease the debt I will have when I graduate from school. Any money that eases the costs of books and tuition is a plus. I appreciate that the scholarship will make my student loans a little less when it comes time to pay them back. The Promise Scholarship gives me the confidence that I am on the right track by working hard in school having the GPA and attendance record required for the scholarship. My goal is to become a successful employee upon graduation and the Promise Scholarship will only make it easier for me.
Promise Student Experience Statement
When I was deciding what I wanted to do after graduating from High School, I researched both trade school and college. My brother went through the Electrical Maintenance and Construction Technology Program at Triangle Tech which is what I am presently studying. He became employed upon graduation in a job that he is successful and had made a good career for himself. I know with a degree in Electrical Maintenance, I will have many doors that will open for me with an opportunity for successful employment in my field. The school I attend gives me individual attention with their small class sizes. The teachers are dedicated to the success of their students. I will be ready to enter the work force with confidence with my schooling at Triangle Tech.